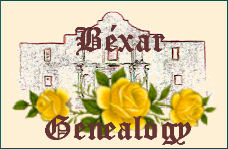 Download the latest version of Adobe Reader click on the icon below:


© 2002- 2012, Steve Gibson, Bexar Genealogy, All Rights Reserved


Men such as Capitán José de Urrutia, who came from Guipúzcoa, Spain sometime before 1691. He came to Tejas as a member of the Domingo Terán de los Ríos expedition. Prior to his arrival at San Antonio de Béxar, he lived with the Kanohatinos, Tohos, and Xarames Indians for seven years. He was made "captain general" of all the nations hostile to the Apaches, and conducted several extensive campaigns against them. He rejoined his countrymen shortly after the founding of San Juan Bautista Mission in 1700. By July 23, 1733, when Urrutia was made Capitán of San Antonio de Béxar Presidio, he had forty years' experience with the Indians in Coahuila, Nuevo León, and Texas and was probably the best informed of all Spaniards on Indian affairs in Texas. [Urrutia Descendants Report]
Juan Banul, a master blacksmith, was born in Brussels, when Belgium was under Spanish rule. While still a young man and having a love of the frontier and a desire for adventure he traveled to New Spain seeking a new life with better opportunity. By 1719 he was at the presidio of San Antonio de Béxar. Two years later the young blacksmith accompanied the Marqués de Aguayo to East Texas as a member of the Aguayo expedition. Given the rank of corporal, Banul helped build six missions and two presidios in eastern Texas and Louisiana. Back in San Antonio by 1723, he did much of the ironwork at the missions of San Antonio de Valero and San José y San Miguel de Aguayo. In 1730 Juan Banul and Maria Adriana García, a Flemish widow, were married. They lived at the Mission Valero, later called the Alamo, where Banul ran the blacksmith shop and sawmill. In 1741 he was granted additional land in recognition of more than 20 years of loyal service to the Spanish crown. [Banul Descendants Report]
The following section is for short biographies of the men (and women) who were the founding fathers of San Antonio coming from the Canary Islands in 1731, as well as the soldiers and frontiersmen who came to San Antonio de Béxar many years before the Isleños ever arrived.
Pedro de Ocon y Trillo, who was a soldier at the presidio de Béxar during the mid-1720's. He married in 1728, a woman named Ignacia Flores Valdés, who was most likely a daughter of one of the other soldiers. In 1746, he married a second time to Juana de Urrutia the daughter of Capitán José de Urrutia. After retiring from the military, Pedro moved his family to Saltillo for a time, but then returned to Béxar where he and his family stayed. [Ocon y Trillo Descendants Report]
Jose Macario Zambrano (Sambrano) married Juana Ocon y Trillo sometime in the mid 1750's. She was the daughter of Pedro Ocon y Trillo and Juana de Urrutia. Macario and Juana where the parents of 12 children, one of which their son, Jose Darío Zambrano, became a priest of San Fernando. He was in San Antonio de Béxar when the Casas Revolt broke out in early 1811. Darío joined in the Royalist counter-revolution led by his brother Lt. Col. Juan Manuel Zambrano to put down the revolt and retain control by the Royalist supporter of Spain. The Casas Revolt was one of many uprisings to imperial authority that broke out throughout New Spain after Miguel Hidalgo y Costilla's initial action to achieve Mexican independence from Spain in September 1810. However, some 12 years after the Casas Revolt the revolutionary movement finally won Mexican independence from Spain in 1821.
Juana's sister, Maria Luisa Ocon y Trillo married Bartolo Seguin who arrive in San Antonio de Béxar around 1744 and was the forebear of the famous Seguín family of Texas Revolution fame.
Juan Jose Montes de Oca who was born in 1720 and who's father was from the Island of Cuba, and came to San Antonio in 1741. He received a grant in April, 1751, when he stated that he had made several trips at his own expense to bring the Indians into the Holy Church. His marriage to Marcela de la Peña in 1742 is recorded in the San Fernando church archives. They had 12 children and are the grandparents of Maria Leonarda Montes de Oca who married Ignacio Chaves, the son of Francisco Xavier Chaves, Indian Interpreter.
[Montes de Oca Desendants Report], [Chaves Desendants Report]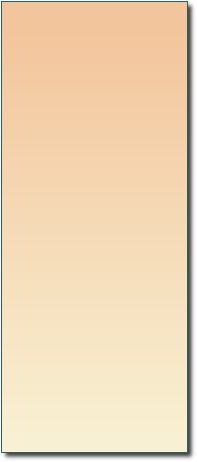 Juan Banul, a blacksmith at Presidio de
San Antonio de Bexar, 1737
by Michael Waters.