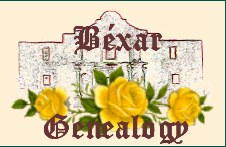 Download the latest version of Adobe Reader click on the icon below:

© 2002- 2012, Steve Gibson, Bexar Genealogy, All Rights Reserved


Don Juan Curbelo was born 1680 in Lanzarote, Canary Islands, Spain, and died 1760 in La Villa de San Fernando de Béxar. He married Gracia Perdomo y Umpienres, daughter of Marcos Umpierre and Maria Cabrera. She was born 1684 in Lanzarote, Canary Islands, Spain, and died January 26, 1772 in La Villa de San Fernando de Béxar. Juan Curbelo and his wife along with three of their children are listed as the Second Family on the Cuautitlán List. His two oldest daughters married during the journey while at Cuautitlán. Maria Ana married Don Vicente Alvarez Travieso and they are listed as the Seventh Family, while Juana married Don Francisco de Arocha and are listed as the Ninth Family. Juana's and Francisco's son Simon de Arocha was born in San Antonio de Béxar seven months after the isleños arrived there. In 1752 he married María Ignacia de Urrutia; their union produced eight children.
María Ignacia was the granddaughter of Jose de Urrutia. [Urrutia Descendants Report]
Their third daughter, Maria born in Lancerote in 1717, married first, Joseph Bueno de Rojas, also from the island of Lanzarote but not a member of the original 16 Families; and second, Christoval de los Santos Coy, the pioneer schoolmaster. She was the last survivor of the original Canary Island settlers, and was popularly known as "Tia Canaria". She died at the age of 86 years old on December 16, 1803. [Bueno de rojas Descendents Report]
Juan Curbelo's oldest son, Jose de Dios, born in Lanzarote in 1711, married Rafaela de la Garza. Jose and Rafaela's oldest son was Lieutenant Joseph Antonio Rafael Curbelo, born in 1746, and killed by the Lipans Apache Indians in about 1789. He married in 1766, Rita Flores.
Joseph Antonio Rafael's son, Juan Joseph Vicente, born in 1771, married Teresa Amador, the daughter of Vicente Amador and Manuela Banul. Don Vicente Amador arrived in Bexar as a tailor in 1756 from Celaya, Guanajuato in the central highlands of Mexico. He married Manuela Banul, the widow of Manuel Leal, and daughter of Juan Banul, a long time resident who worked as a blacksmith at Mission San Antonio de Valero.
Juan Joseph Vicente and Teresa Amador's son Jose Antonio Saturnino, born in 1791, married Josefa Delgado in 1811. [Amador Descendents Report]
The daughter of Jose Antonio Saturnino and Josefa Delgado Curbelo was María de Jesús, born in 1813. She married John William Smith, also known as "El Colorado" or "redhead". He was the last messenger from the Alamo and the first mayor of San Antonio.
María de Jesús and John Smith had 7 children together. Their oldest son, John M. Smith, married Martha Goodwin the daughter of William Goodwin and Martha Merrittt. Their oldest daughter, Josefa Agusta born in 1836, married Captain William Giraud Tobin of Irish Stock and Barnwell County, South Carolina. Tobin was a member of the Texas Rangers. [Tobin Descendents Report]
William Giraud Tobin, Jr.'s son Edgar Gardner Tobin married first, Catherine Harrison and second Margaret Lynn Batts, civic leader and member of the University of Texas System.
Susan, the second daughter of María de Jesús Curbelo and John W. Smith, married John Campbell, the son of John Campbell and Mary Lupton.
Lucinda, the third daughter of María de Jesús Curbelo and John W. Smith, married Henry Martin Newton, son of Samuel Newton and Mary Hunt McCarty, they were the parents of Ida, Samuel Henry, John Martin, Lucy Josephine and Jessie George. [Newton Descendents Report]
The 2nd Family of the List of Canary Islanders taken at:
Cuautitlán, November 8, 1730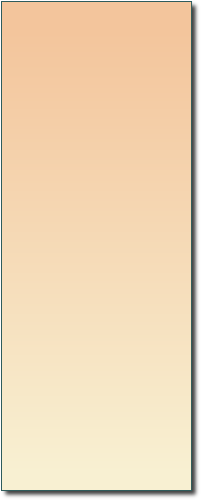 Canary Islanders
Descendant Reports

The Destruction of Mission San Sabá
located near the
Presidio San Sabá