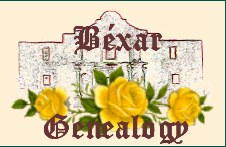 Download the latest version of Adobe Reader click on the icon below:

© 2002- 2012, Steve Gibson, Bexar Genealogy, All Rights Reserved


The 5th Family of the List of Canary Islanders taken at:
Cuautitlán, November 8, 1730
Don Jose de la Concepcion Padrón and Maria Francisca Sanabria where a newly married couple from the Island of La Palma. Unlike the other families in the group, they came to New Spain without children or family. Jose was born on the Island of La Palma in 1708 and died November 9, 1769 in La Villa de San Fernando de Béxar. Maria Sanabria was the daughter of Luis Sanabria and Francisca Lagarda. She was born sometime around 1708 to 1710 on the Island of Lanzarote in the Canary Islands. Prior to leaving the Canary Islands, Jose was a weaver of goats' hair and made fine blankets.
Listed as the Fifth Family on the Cuautitlán List, Jose Padrón is described as a native of Palma, about 22 years of age, good figure, long face, dark complexion, black eyes, black hair & eyebrows, and a thin black beard. Maria Francisca Sanabria is described as the wife of Jose, daughter of Luis Sanabria y Francisca Lagarda, native of Lancerota, about 22 years old, medium height, slender, thin face, thin nose, light grey eyes, fair complexion, chestnut hair & eyebrows.
Maria Juana Francisca Padrón was the daughter of Juan Joseph Padrón and a granddaughter of Jose de la Concepcion Padrón . She was born in July of 1767 in La Villa de San Fernando and died their on March 6, 1817 at the age of 49. Her mother, Antonia, was the daughter of Martin Lorenzo de Armas and Maria Robaina de Bethencourt.
Juana Padrón as she was known, first married Jose Francisco Flores and after his death married Francisco Xavier Chavez. Their daughter Margarita, married Juan Jose Menchaca a first cousin of Antonio Menchaca, who so befriended the Texian cause. [Menchaca Descendants Report]
Margarita and her husband Juan Jose Menchaca had 3 children of which their daughter, Maria Josefa married Jose Antonio de la Garza, they where the parents of seven children. Their descendants include the, Callaghan, Crawford, De La Garza, De Witt, James, Trueheart, and Yturri families which where all respected citizens of San Antonio. [De La Garza Descendants Report]
Petra Margarita de la Garza married James L. Trueheart in 1848. In December 1842 Trueheart along with about fifty men captured in San Antonio by Adrián Woll where taken to Mexico with other prisoners and incarcerated for two years. During the period he was held in Perote Prison he kept a diary that was edited by Frederick C. Chabot and published in 1934 as The Perote Prisoners. [Trueheart Descendants Report]
Her sisters Maria Josefa married John Carroll Crawford in 1849, Carolina married Bart J. De Witt in 1855 and Elena married Manuel Yturri in 1860.
Manuel Yturri and Elena de la Garza's daughter, Josefa, married Hugh Scott James in 1889, he was the son of John James who came to San Antonio in 1837 as a pioneer surveyor and land developer.
Jose de la Concepcion Padrón and Maria Francisca Sanabria are the forbearers of 11 generations of descendants to include María Rosa Padrón who was the first baby born of Canary Islander descent in San Antonio.
Maria Petra's brother, Jose Leonardo de la Garza married Antonia Carolina Callaghan the sister of Bryan V. Callaghan, Jr., political boss, county judge, and mayor of San Antonio.
[Callaghan Descendants Report]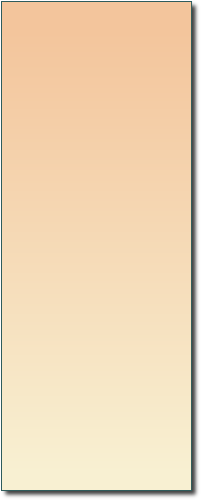 Canary Islanders
Descendant Reports