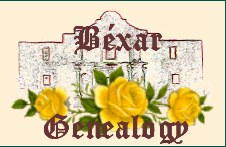 Download the latest version of Adobe Reader click on the icon below:

© 2002- 2012, Steve Gibson, Bexar Genealogy, All Rights Reserved


Don Vicente Álvarez Travieso, was born on the island of Tenerife in 1705, son of Juan Alvares Travieso and Catarina Cayetano. He married Mariana Curbelo, born 1712, daughter of Juan Curbelo and Gracia Perdomo Umpienes. Vicente, joined the others after their arrival in Mexico. Mariana and Vicente married during the journey while at Cuautitlán and are listed as the Seventh Family. After arrival at their new home, San Fernando de Béxar, the isleños organized a municipal government, and Vicente was elected alguacil mayor (chief constable) for life. Vicente and his wife establish "Rancho de las Mulas", sometime before 1755 on Cibolo Creek east of San Antonio de Béxar. He and Mariana had eleven children. After her death in 1785, Las Mulas became the property of their son Tomás.
Tomás, their oldest son, married Juana Gertrudes Rodriguez the daughter of Jose Antonio Rodrigues and Antonia del Toro, they where the parents of Vicente, who married twice and had a large family. A son Jose had children residing in San Antonio after the middle of the 19th century.
Their daughter, Francisca, married Francisco Flores de Abrego y Valdes and their grandson was Jose Gaspar Maria Flores de Abrego who was elected alcalde in 1819, 1824, 1829, and 1834.
Gaspar Flores along with Erasmo Seguin took charge of the families of San Antonio during the Runaway Scrape, as the younger men joined the Texas army or rode as couriers, Flores and Seguín took charge of gathering their own and other families and with loaded oxcarts and 3,000 sheep hurried to the safety of East Texas. After the battle of San Jacinto, Juan Seguín found them in Nacogdoches struck down by a fever that took a number of lives. Gaspar Flores died on September 6, 1836, having gone as far as the home of George Huff, a few miles east of San Felipe. His second wife, Petra Zambrano, his son Nicolás, and his two sons-in-law accepted his estate as inventoried on February 11, 1837.
Their daughter, Maria Catarina married Antonio Vicente Matos de las Bárcenas from Cadiz, Spain. Antonio was the son of Santos Matos de las Bárcenas and Antonia Maria de la Riva. They had 4 children. [Gortari Descendents Report]
Their daughter, Maria Polonia, married the Castilian, don Miguel de Gortari, who most likely arrived at San Antonio de Bexar in the early 1760's, perhaps with the military. He was the son of Miguel de Gortari and Josefa de Aguirrea y Bizarron both of Maya, Navarra, Spain. Gortari served as the cabildo's alcalde in 1767. He held three more cabildo positions in subsequent years, including the jobs of town constable for one year after his father-in-laws death. During 1769 he acquired two adjacent solares between the San Antonio River and the acequia Madre, which no doubt became his residence. He then turned his attentions to ranching activities and by the 1790's owned two ranches east of Salado Creek. They had seven children of whom their great granddaughter, Maria Ursla Cecilia Gortari marreid Jose Miguel Christoval Arciniega. His father was Jose Miguel de Arciniega who was appointed by the Mexican Government to layout new towns for Austin's Colony. He founded Bastrop on June 8, 1832.
[Arciniega Descendents Report]
Vicente's and Mariana's daughter, Justa married Marcos de Zepeda, who was from Santa Rosa in Coahuila, but was serving in the military at Los Adaes. He arrived in Béxar in 1770 with the transfer of Los Adaes company and apparently left military service shortly thereafter. By 1780 he was elected to the cabildo as second alcalde. He also served as coucilman during 1781, 1785, and 1789. During the 1790's he held important post of alguacil and senior regidor. As part of the Alvarez Travieso family he engaged in the ranching business and became an influential political leader in support of this family's ranching business.
Their middle son, Juan Andres Travieso married Juana Maria Josefa Cortinas, the daughter of Juan Cortinas and Mariana Longoria. [Cortinas Descendents Report]
Their daughter, Vicenta married Francisco Xavier Rodriguez, the son of Jose Antonio Rodriguez and Antonia del Toro. Jose Antonio Rodriguez was a retired soldier originally from Coahuila who along with Juan Curbelo and Martin Lorenzo de Armas ran a pack train between Saltillo and Béxar and provisioned the presidio. [Rodriguez Descendent Report]
The 7th Family of the List of Canary Islanders taken at:
Cuautitlán, November 8, 1730
from the Island of Santa Cruz de Tenerife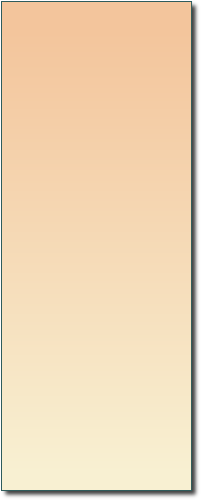 Canary Islanders
Descendant Reports