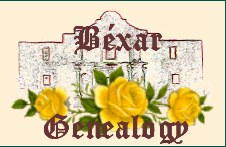 Download the latest version of Adobe Reader click on the icon below:

© 2002- 2012, Steve Gibson, Bexar Genealogy, All Rights Reserved


The 13th Family of the List of Canary Islanders taken at:
Cuautitlán, November 8, 1730
The story of the Cabrera family is one of the more tragic stories of this long and difficult journey from the island of Tenerife to the presidio of San Antonio de Béxar. Both parents, Juan Cabrera and his wife, Maria Rodriguez died while on this year long, arduous journey to the New Philippines. Juan Pedro Cabrera was born about 1680 on the island of Lanzarote, Canary Islands and died in the village of Apa (pueblo de Apa or Apan) about 17 leagues (45 miles) northeast of Mexico City on the route between Vera Cruz and Cuautitlán in August of 1730. Juan had married Maria Rodriguez de Bega, daughter of Domingo Bega and Leonor Rodriguez. She was born about 1690 on Lanzarote, and died October 20, 1730 in Cuautitlán where the colonist were waiting further orders to continue their journey to San Antonio de Béxar. Maria Rodriguez was buried at Santa Buenaventura, the parish church of Cuautitlán.
In the Cuautitlán List Don Jose Cabrera is listed as the head of the Thirteenth Family. He is but 15 years old and in care of his younger bother and sister. He is described as a native of Lancerota, medium height, broad shoulders, dark complexion, round face, flat nose, pitted with small-pox, grey eyes, chestnut hair and eyebrows, blobber-lipped. By 1750 he is a Corporal at the Presidio of our Lady of Loreto and La Bahia de Espiritu Santo. He died on February 11, 1786.
The Cabrera children where most likely taken in by their mother's sister Isabel Rodriguez and her husband Antonio de los Santos.
Ana Cabrera is described as, a native of Lancerota, about 13 years old, medium height, slender, long face, dark complexion, light grey eyes, chestnut hair & eyebrows. Ana married another Canary Islander, Ignacio Lorenzo de Armas who became Alcalde of San Antonio in 1738. They had seven children, one of them was Maria Theresa, a twin who married Francisco Casanova and a second marriage to Manuel Berban.
Marcos Cabrera is described as a native of Lancerota, about 6 years old, dark complexion, round face, black eyes, hair & eyebrows, flat nose. Marcos was a loyal soldier, married to Magdalena de Avila. They had seven children. Marcos died while on patrol on March 8, 1769. His death certificate states he was killed by Indios Enemigos, which were known as the Apache. His son Manuel was an artisan, who made the doors of the Veramendi Palace and the balustrades of the first Commerce Street Bridge and was known as the most skillful artisan in San Antonio.
Another son of Marcos was Vicente Ferrer Cabrera, whose daughter, Maria Ignacia, married Jose Bustillos who was also an Alcalde of San Antonio. [Bustillos Descendants Report]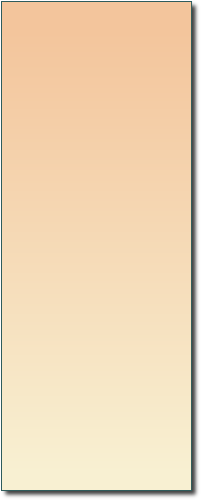 Canary Islanders
Descendant Reports